Enhance Your Listening Experience with EarPods with 3.5 mm Headphone Plug
Jun 14, 2020
Apple Accessories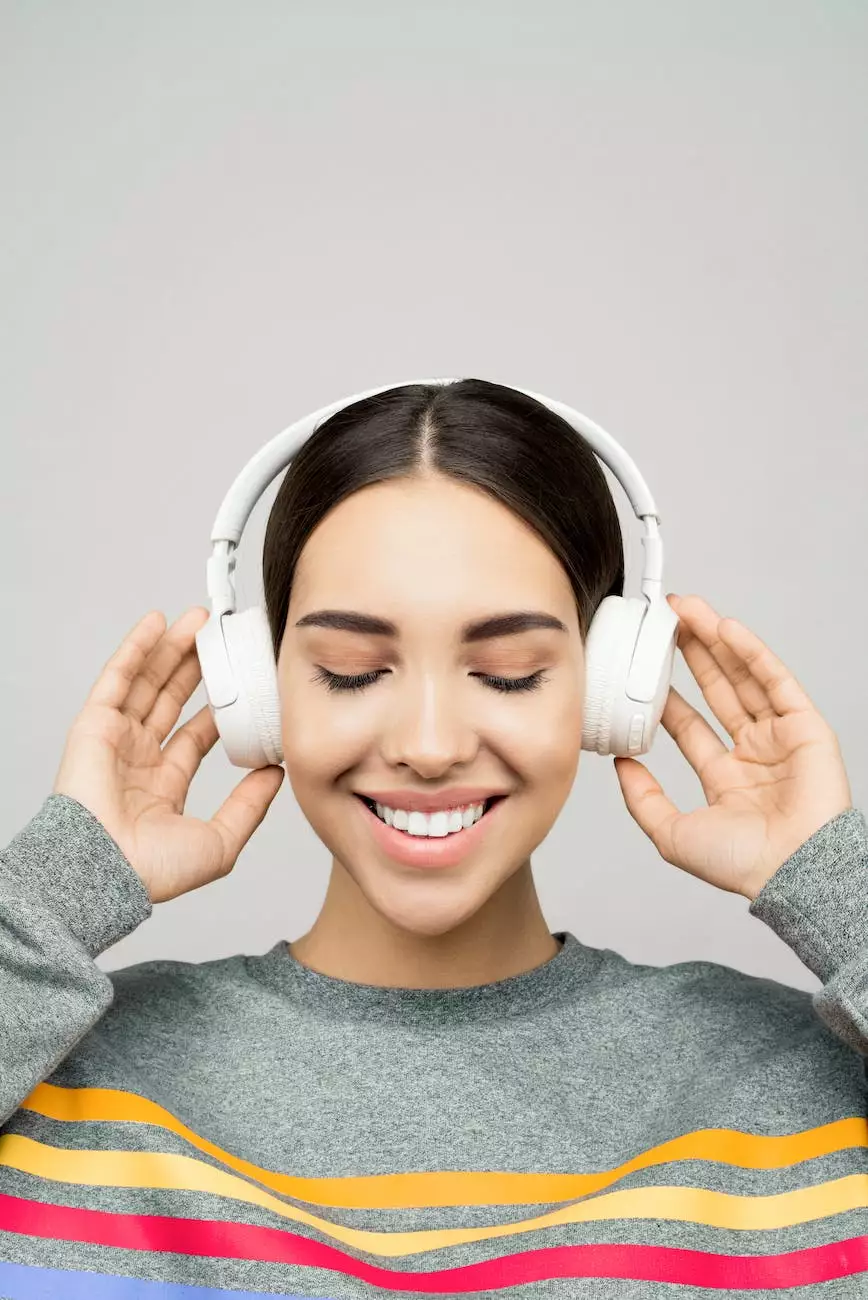 Introducing EarPods with 3.5 mm Headphone Plug
Welcome to iTravel Apple Authorized Reseller, the ultimate destination for Apple enthusiasts. We are proud to present the latest addition to our collection of high-quality audio devices - the EarPods with 3.5 mm Headphone Plug. Designed with superior sound quality and comfort in mind, these headphones are the perfect companion for your Apple devices.
The Perfect Audio Companion for iPhone and More
Whether you own the latest iPhone, iPad, or iPod, the EarPods with 3.5 mm Headphone Plug deliver exceptional audio performance. Designed by Apple, these headphones are equipped with high-quality speakers that provide clear and balanced sound. Immerse yourself in your favorite music, movies, and podcasts like never before.
Comfortable Design for Extended Use
We understand the importance of comfort, especially during extended listening sessions. The EarPods with 3.5 mm Headphone Plug feature a unique ergonomic design that fits comfortably in your ears. The lightweight structure ensures a secure and stable fit, allowing you to enjoy your music with ease.
Seamless Integration and Easy Controls
With the 3.5 mm headphone plug, these EarPods seamlessly connect to a range of Apple devices. Simply plug them into your iPhone or iPad to enjoy high-quality sound right away. The built-in remote allows you to adjust volume, control playback, and answer calls effortlessly. Stay connected and in control, all while experiencing superior audio quality.
Durability and Reliability
At iTravelATL, we understand the importance of durable and reliable audio accessories. The EarPods with 3.5 mm Headphone Plug are built to last, ensuring long-lasting performance. Designed with high-quality materials, these headphones are ready to withstand daily use and provide you with exceptional sound quality for years to come.
Why Choose iTravel Apple Authorized Reseller?
As the leading Apple Authorized Reseller, iTravelATL offers a wide range of genuine Apple products, including the EarPods with 3.5 mm Headphone Plug. When you choose iTravelATL, you can expect:
Expertise: Our team consists of Apple enthusiasts who possess in-depth knowledge about all Apple products, ensuring accurate advice and assistance.
Quality Assurance: We only source genuine Apple products, guaranteeing the highest standards of quality and performance.
Competitive Pricing: At iTravelATL, we strive to offer our customers the best possible prices for all Apple products, allowing you to enhance your Apple experience without breaking the bank.
Exceptional Customer Service: Your satisfaction is our top priority. We pride ourselves on delivering excellent customer service and support throughout your entire shopping experience.
Upgrade Your Audio Experience Today
Don't settle for mediocre audio quality. Upgrade your audio experience with the EarPods with 3.5 mm Headphone Plug from iTravelATL. Whether you're a music enthusiast, a movie lover, or just looking to make clear phone calls, these headphones are precisely what you need.
Experience superior sound, comfort, and reliability with the EarPods from the leading Apple Authorized Reseller. Browse our website today, explore our extensive collection of audio devices, and place your order to take your listening experience to new heights.
Shop now at iTravelATL and revolutionize the way you listen to music.