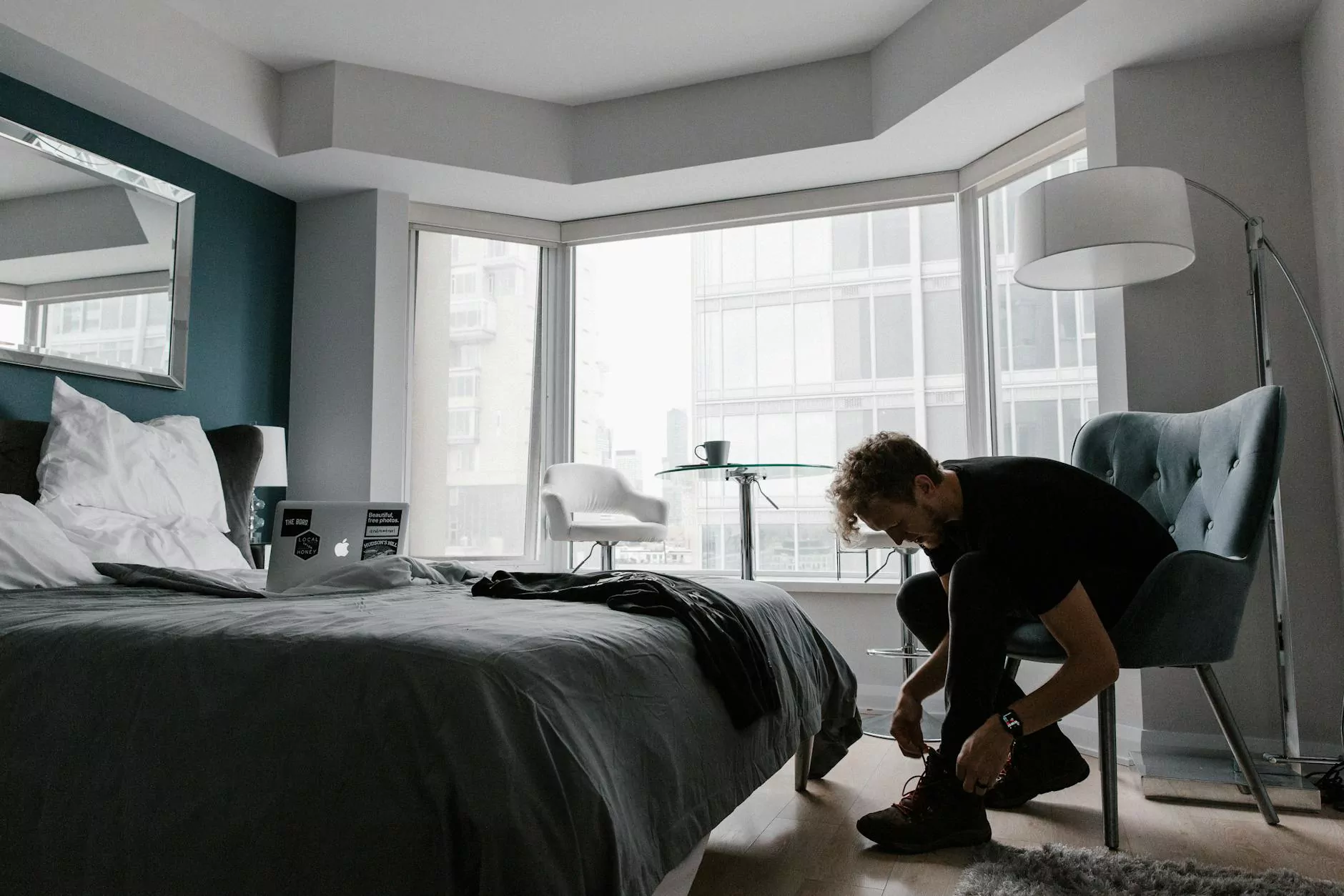 Welcome to iTravel Apple Authorized Reseller, your trusted partner in providing top-notch protection for all your Apple devices. We specialize in offering a comprehensive range of high-quality protective accessories for your iPhone, iPad, Macbook, and more. With our extensive selection, you can ensure that your beloved devices stay safe and protected, giving you peace of mind.
The Importance of Quality Protection
As an Apple user, you know how valuable and essential your devices are to your daily life. Whether it's your iPhone that holds your contacts, photos, and precious memories, or your MacBook that helps you tackle important work tasks, protecting these devices is of utmost importance.
By investing in high-quality protection, you not only safeguard your devices from scratches, drops, and other accidents but also prolong their lifespan. It's like having an insurance policy for your Apple devices, ensuring they stay in optimal condition for longer.
Comprehensive Range of Protective Accessories
At iTravel Apple Authorized Reseller, we understand the unique needs of Apple users when it comes to protection. That's why we have curated a comprehensive range of protective accessories that perfectly complement your devices.
iPhone Cases and Screen Protectors
Your iPhone deserves the best care, and at iTravel, we have a wide variety of stylish and durable cases to choose from. Whether you prefer a slim and minimalistic case or a heavy-duty rugged one, we have something for everyone. Our cases offer enhanced shock absorption, precise fit, and easy access to all ports and buttons.
To further safeguard your iPhone's display, we also provide high-quality screen protectors. These ultra-thin tempered glass protectors shield your screen from scratches, fingerprints, and accidental drops.
iPad Covers and Keyboard Cases
If you own an iPad, we have got you covered. Our collection of iPad covers offers both style and functionality. Whether you need a sleek cover for everyday use or a multi-functional case that doubles as a keyboard, we have the perfect match for your preferences.
Our keyboard cases are designed to enhance your productivity by offering a comfortable typing experience while protecting your iPad from daily wear and tear.
Macbook Sleeves and Bags
To keep your Macbook safe while on the go, we provide a range of stylish sleeves and bags. Our sleeves are crafted with high-quality materials to provide a snug fit and protect your Macbook from bumps and scratches.
For those who carry their Macbooks with them everywhere, our bags offer superior protection combined with a stylish design. With multiple compartments and padded interiors, our bags ensure that your Macbook stays secure and organized.
Unparalleled Customer Service
At iTravel Apple Authorized Reseller, we not only prioritize offering top-notch products but also believe in providing exceptional customer service. Our knowledgeable team is always ready to assist you in finding the right protective accessory for your needs.
We understand that everyone has different preferences and requirements, and our experts are dedicated to guiding and advising you based on your specific needs. We aim to make your shopping experience seamless and enjoyable, ensuring that you leave our store with the perfect protection solution for your Apple devices.
Stay Protected with iTravel Apple Authorized Reseller
When it comes to protecting your Apple devices, trust in the expertise of iTravel Apple Authorized Reseller. With our extensive range of high-quality protective accessories and unparalleled customer service, we are committed to ensuring your devices stay safe and secure.
Visit our store today or browse our online collection to discover the best protection options for your iPhone, iPad, Macbook, and more. Choose iTravel Apple Authorized Reseller for your protection needs and experience the difference in quality and reliability.