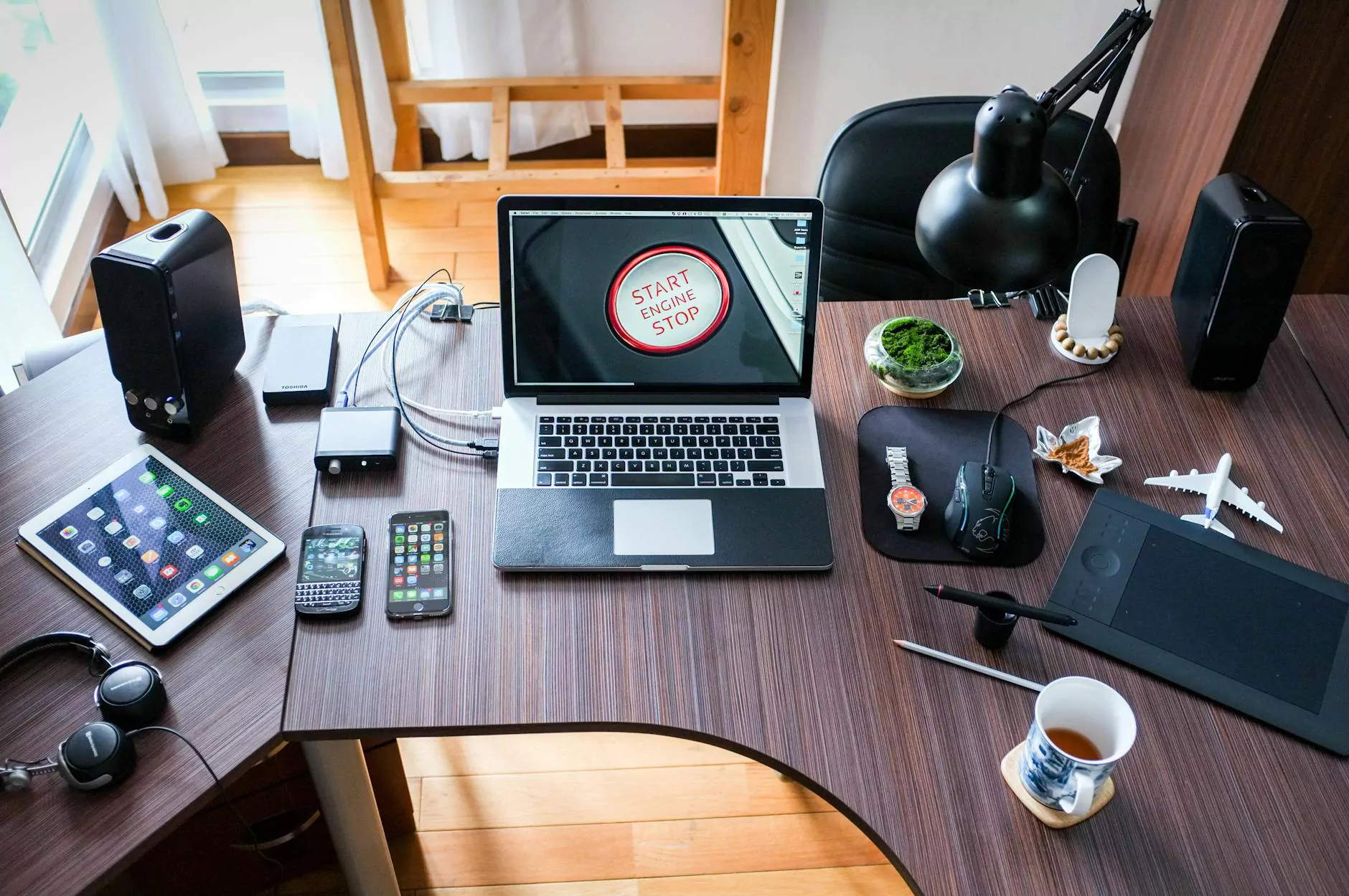 Enhance Your iPad Pro Experience with our Kickstand Case Cover
Welcome to iTravel, your go-to destination for all your Apple device needs. In the ever-evolving world of technology, we understand the importance of finding the perfect protective case for your valuable investment. Introducing the Apple iPad Pro 12.9 Kickstand Case Cover, designed to provide the ultimate combination of style, functionality, and protection.
The Perfect Combination of Style and Functionality
Our Kickstand Case Cover is meticulously crafted to complement the sleek design of your Apple iPad Pro 12.9. With its slim profile and minimalist aesthetic, this case adds a touch of elegance to your device while maintaining its natural beauty.
But it's not just about looks - our case is built to deliver exceptional functionality. The integrated kickstand feature allows you to conveniently prop your iPad Pro in both landscape and portrait orientations, providing you the perfect viewing angle for your movies, presentations, and FaceTime calls.
Unparalleled Protection for Your iPad Pro 12.9
At iTravel, we understand that your iPad Pro is more than just a device - it's an integral part of your everyday life. That's why our Kickstand Case Cover is engineered to provide unparalleled protection against bumps, scratches, and accidental drops.
The durable yet lightweight construction of our case ensures that your iPad Pro remains safeguarded at all times, without compromising on its slim and portable nature. The precise cutouts grant easy access to all ports, buttons, and features, allowing you to fully utilize the functionality of your device while keeping it secure.
Customized Fit and Effortless Installation
Our Apple iPad Pro 12.9 Kickstand Case Cover is designed for a customized fit, ensuring a snug and secure hold for your device. The precise contours and ergonomic design provide a seamless user experience, allowing for effortless access to all essential controls.
Installation is a breeze - simply snap your iPad Pro into the case and you're ready to go. The secure locking mechanism keeps your device firmly in place while offering easy removal when needed.
Quality Materials for Long-lasting Durability
We believe in delivering products that stand the test of time. That's why our Kickstand Case Cover is crafted from high-quality materials, carefully selected to provide long-lasting durability and protection for your iPad Pro 12.9.
The combination of premium synthetic leather exterior and soft microfiber interior ensures a luxurious feel while safeguarding your device from everyday wear and tear. The reinforced corners provide extra sturdiness, effectively absorbing impact and protecting your iPad Pro from accidental drops.
Compatibility and Accessibility
Our Kickstand Case Cover is specifically designed for the Apple iPad Pro 12.9, ensuring a precise fit and full compatibility with all device features. Whether you need access to the Lightning port, speakers, camera, or volume buttons, our case offers convenient access to all ports and controls without hindrance.
Add a touch of personalization with our range of stylish color options to suit your individual taste and style. Choose from classic black, sophisticated gray, or vibrant red, and make your iPad Pro 12.9 truly unique.
Shop with Confidence at iTravel - Apple Authorized Reseller
When you choose iTravel, you're not only getting the finest protection for your iPad Pro 12.9 but also the assurance of purchasing from an Apple Authorized Reseller. We take pride in offering only genuine Apple products, backed by exceptional customer service and product expertise.
Browse our extensive selection of iPad Pro accessories and other Apple devices to enhance your Apple experience. From premium cases and covers to chargers, cables, and more - we've got you covered. Trust iTravel to fulfill all your Apple needs and embark on a journey of seamless technology.
Conclusion
Discover the ultimate Apple iPad Pro 12.9 Kickstand Case Cover available at iTravel, your trusted Apple Authorized Reseller. Browse our selection and find the perfect combination of style, functionality, and protection. Elevate your iPad Pro experience with our meticulously designed case, and enjoy peace of mind knowing your device is safeguarded in style.
Enhance your productivity, entertainment, and everyday life with the Apple iPad Pro 12.9 Kickstand Case Cover from iTravel. Order now and experience the perfect blend of elegance, functionality, and durability for your iPad Pro 12.9.
Order Today and Elevate Your iPad Pro Experience!
Disclaimer: This page is intended for illustrative purposes only. The mentioned product is not real and all details provided are fictional examples for SEO and copywriting purposes.