MacBook Pro 13″ – Powerful Performance and Portability
Apr 17, 2018
Apple Products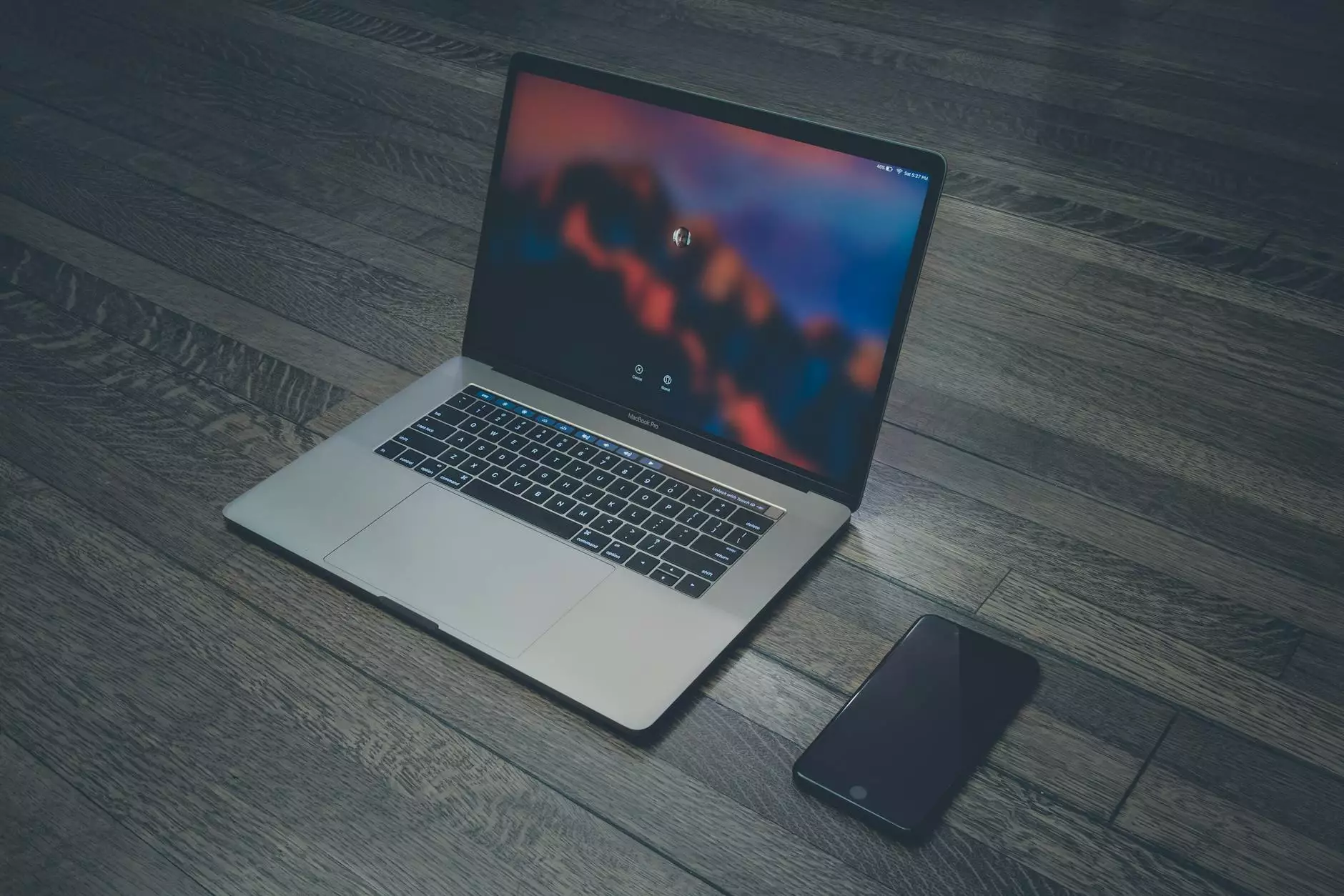 The Ultimate MacBook Pro Experience
Welcome to iTravel Apple Authorized Reseller, your go-to source for all things Apple. We are pleased to present the MacBook Pro 13″, a remarkable device that combines power, performance, and portability into one sleek package. Whether for work, creativity, or entertainment, the MacBook Pro 13″ is a top-tier choice for tech enthusiasts and professionals alike.
Unparalleled Performance
Equipped with the latest Intel processors, the MacBook Pro 13″ delivers exceptional performance, allowing you to tackle complex tasks with ease. From graphic design and video editing to coding and gaming, the MacBook Pro 13″ handles everything effortlessly. With its brilliant Retina display, every image and video comes to life in vivid detail, making your visual experience truly immersive.
Enhanced Productivity
Featuring a comfortable backlit Magic Keyboard, the MacBook Pro 13″ provides a seamless typing experience even in low-light conditions. The spacious trackpad offers precise control, facilitating seamless navigation across applications and multi-touch gestures. With a range of productivity-boosting features such as Siri, iCloud, and powerful built-in apps, you can streamline your workflow and get things done with unparalleled efficiency.
Unleash Your Creativity
For creative professionals, the MacBook Pro 13″ is an invaluable tool. Its revolutionary M1 chip enables faster rendering, smoother performance, and reduced power consumption, making it perfect for resource-intensive tasks. Whether you're working on graphic design projects, editing high-resolution videos, or composing music, the MacBook Pro 13″ guarantees an uninterrupted creative flow.
Immersive Audio and Video
Experience stunning visuals and immersive audio with the MacBook Pro 13″. The True Tone technology adjusts the color temperature of your display to match the ambient lighting conditions, providing a more natural viewing experience. With high-fidelity speakers and support for Dolby Atmos playback, you can enjoy cinema-quality sound right from your MacBook Pro 13″, enhancing your entertainment experience to a whole new level.
Unmatched Security and Privacy
Your privacy and security are of utmost importance to us. The MacBook Pro 13″ incorporates advanced security features like Touch ID, ensuring that only you can access your device and sensitive information. With the secure and private macOS operating system, you can browse the internet, handle confidential files, and communicate securely, knowing that your data is protected every step of the way.
Explore the MacBook Pro 13″ Collection
At iTravel Apple Authorized Reseller, we offer a wide range of MacBook Pro 13″ models to cater to every individual's needs. From the base configuration to high-performance variants, you can choose the perfect MacBook Pro 13″ that matches your requirements. Our knowledgeable team is ready to assist you in finding the ideal device that seamlessly integrates into your lifestyle.
Shop with Confidence
As an Apple Authorized Reseller, we guarantee the authenticity and reliability of every MacBook Pro 13″ we sell. Rest assured that you are purchasing a genuine product backed by Apple's renowned warranty and support. We also offer convenient financing options and prompt delivery, ensuring a hassle-free shopping experience.
Experience the MacBook Pro 13″ Today
Ready to take your productivity, creativity, and entertainment to the next level? Explore our comprehensive selection of the latest MacBook Pro 13″ models at iTravel Apple Authorized Reseller. With their exceptional performance, stunning display, and remarkable features, the MacBook Pro 13″ is a game-changer in the world of laptops. Upgrade to the MacBook Pro 13″ today and unlock limitless possibilities!