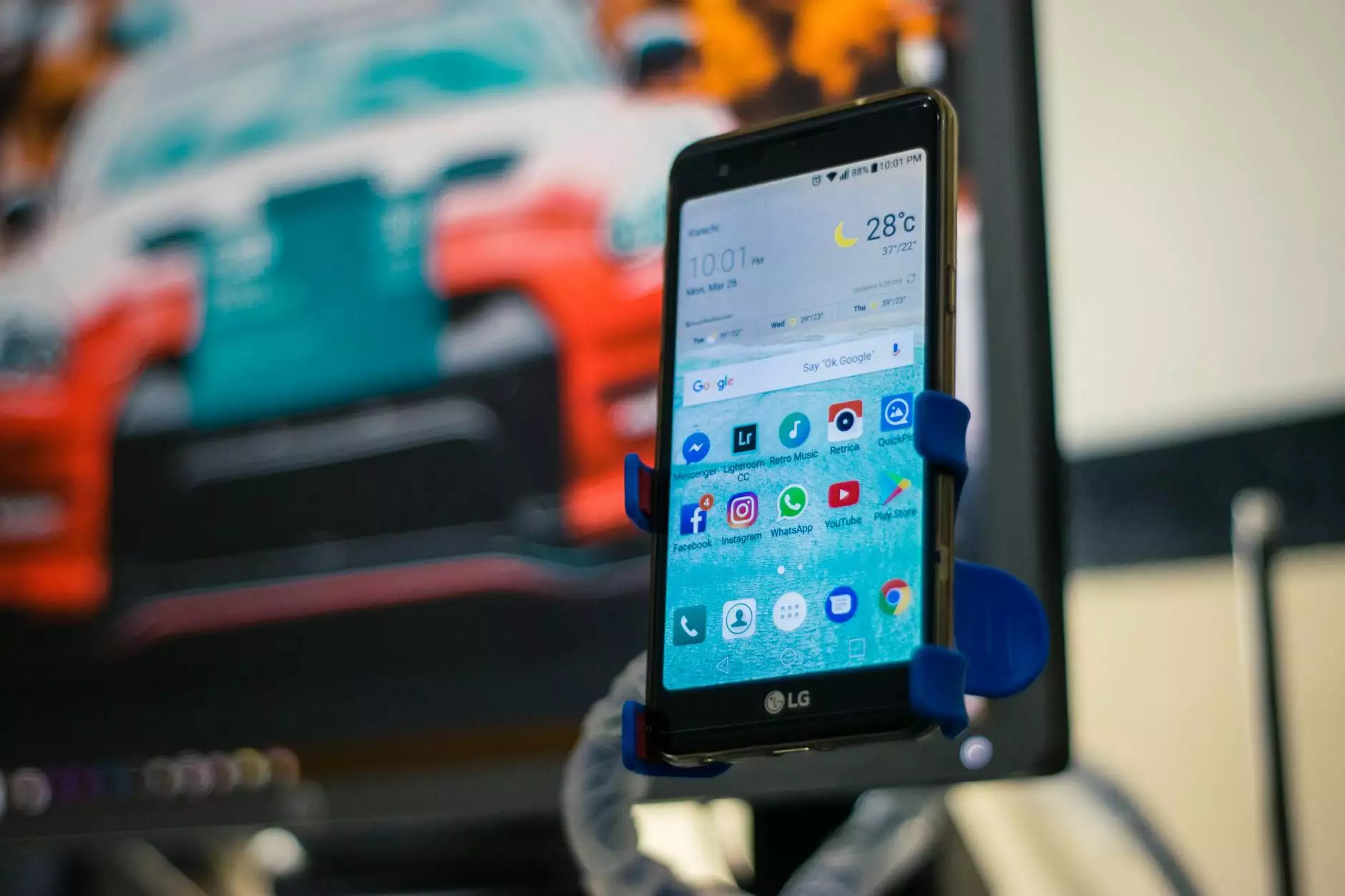 Welcome to iTravel Apple Authorized Reseller, your go-to destination for high-quality accessories for your LG K20 Plus smartphone. We are proud to introduce our premium tempered glass screen protector, designed specifically to safeguard your device's display from scratches, cracks, and other damages.
Why Choose Our LG K20 Plus Tempered Glass Screen Protector?
When it comes to protecting your investment in the LG K20 Plus, nothing beats the durability and clarity of our tempered glass screen protector. Each piece is carefully crafted to fit your device's screen perfectly, providing a seamless user experience without compromising touch sensitivity.
Our screen protector is designed to provide maximum protection against scratches, scrapes, and even heavy impacts. With its high-density construction, it effectively absorbs shocks to prevent damage to your smartphone's display.
Crystal Clear Display and Smooth Touch Sensitivity
Unlike regular plastic screen protectors, our tempered glass variant offers crystal-clear transparency, allowing you to enjoy the vibrant colors and sharp details of your LG K20 Plus without any distortion. The oleophobic coating prevents fingerprints and smudges, ensuring a clean and clear screen at all times.
Moreover, our screen protector maintains the touch sensitivity of your device. You won't experience any lag or delay in response when navigating through your apps or typing on the keyboard. The smooth surface feels just like the original screen, providing an enhanced user experience.
Easy Installation and Bubble-Free Adhesion
We understand that applying screen protectors can be a hassle, which is why we have designed our LG K20 Plus tempered glass screen protector for easy installation. The package includes an installation kit with detailed instructions to guide you through the process, making it hassle-free and quick.
Our advanced adhesive technology ensures a bubble-free and secure adhesion. Once applied, the screen protector stays firmly in place, providing long-lasting protection without compromising the aesthetics of your LG K20 Plus.
Durable and Scratch-Resistant Construction
Our tempered glass screen protector features a tough and durable construction that can withstand daily wear and tear. It is specifically engineered to resist scratches from keys, coins, and other sharp objects often found in your pocket or bag.
Additionally, the high-quality tempered glass material provides an extra layer of protection against accidental drops or impacts. You can enjoy peace of mind knowing that your LG K20 Plus screen is safeguarded from potential damages.
Compatible with LG K20 Plus
Our tempered glass screen protector is precisely cut to fit the LG K20 Plus screen dimensions. It aligns perfectly with the device's front camera, sensors, and other crucial components, ensuring full functionality without any obstructions.
The custom-fit design means you won't have to worry about the screen protector interfering with the device's features or hindering your user experience. With our LG K20 Plus tempered glass screen protector, your phone remains fully accessible and protected simultaneously.
Shop Now at iTravel Apple Authorized Reseller
Ready to safeguard your LG K20 Plus screen with our premium tempered glass screen protector? Visit iTravel Apple Authorized Reseller's eCommerce and shopping page for the LG K20 Plus Tempered Glass Screen Protector and enjoy a crystal-clear display and long-lasting durability for your device.
We offer secure online transactions, fast shipping, and excellent customer service to ensure your shopping experience with us is as convenient and enjoyable as possible.
Don't compromise the safety of your LG K20 Plus screen. Choose our high-quality tempered glass screen protector today and experience the ultimate protection for your device.