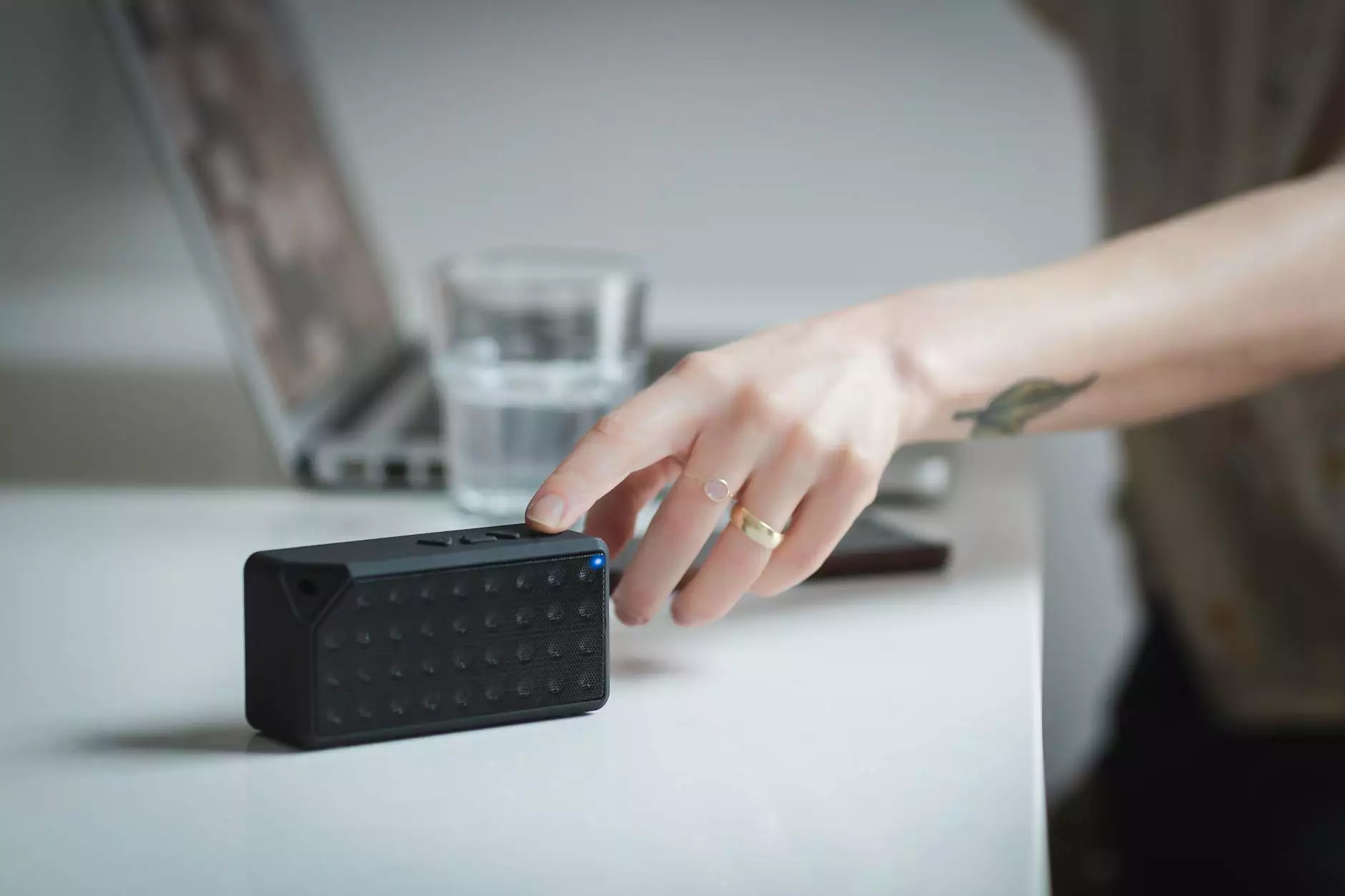 Welcome to iTravel Apple Authorized Reseller! We are thrilled to present the Havit SK802BT Portable Bluetooth Speaker, a must-have accessory for music enthusiasts who crave high-quality sound and wireless convenience. Our eCommerce store offers the best selection of cutting-edge technology, and this powerful Bluetooth speaker is no exception.
Powerful Audio Performance
With the Havit SK802BT Portable Bluetooth Speaker, prepare to be amazed by its powerful audio performance. Equipped with advanced technology and premium sound components, this speaker delivers exceptional clarity and depth, ensuring that you hear every note and beat with precision.
Whether you're enjoying your favorite tunes, watching movies, or hosting a party, this Bluetooth speaker provides immersive sound that fills the room. The rich bass and dynamic range enhance your listening experience, making you feel like you're right in the heart of the music.
Wireless Convenience
Experience the freedom of wireless connectivity with the Havit SK802BT Portable Bluetooth Speaker. Thanks to its Bluetooth technology, you can effortlessly stream music from your smartphone, tablet, or any other Bluetooth-enabled device. Say goodbye to tangled wires and enjoy a seamless audio experience.
Worried about the range? Don't be! This speaker offers a generous wireless range, allowing you to roam freely while maintaining a stable connection. Whether you're in the same room or a few meters away, you can enjoy uninterrupted music playback.
Sleek and Stylish Design
The Havit SK802BT Portable Bluetooth Speaker not only impresses with its audio performance but also with its sleek and stylish design. The compact size and modern aesthetics make it a perfect companion for any occasion. Take it to your next outdoor adventure, set it up in your living room, or bring it to parties - its versatility knows no bounds.
The speaker's premium build quality ensures durability and longevity. Crafted with precision, it not only looks great but also feels great to the touch. The intuitive controls on the speaker allow for effortless navigation, ensuring a hassle-free user experience.
Long Battery Life
One of the standout features of the Havit SK802BT Portable Bluetooth Speaker is its impressive battery life. Keep the music playing for hours on end without worrying about running out of power. Whether you're on a road trip, a beach outing, or simply enjoying a relaxing day at home, this speaker will be your loyal companion.
The long battery life combined with its portability makes it an ideal choice for those constantly on the move. Leave the charger behind and enjoy uninterrupted entertainment wherever you go.
Conclusion
In conclusion, the Havit SK802BT Portable Bluetooth Speaker offers a premium audio experience, wireless convenience, sleek design, and long battery life, all in one package. It's a versatile and feature-packed speaker that is perfect for music enthusiasts on the go.
At iTravel Apple Authorized Reseller, we pride ourselves on bringing you the latest and greatest technology products, and the Havit SK802BT Portable Bluetooth Speaker is no exception. Shop now and elevate your listening experience to new heights!