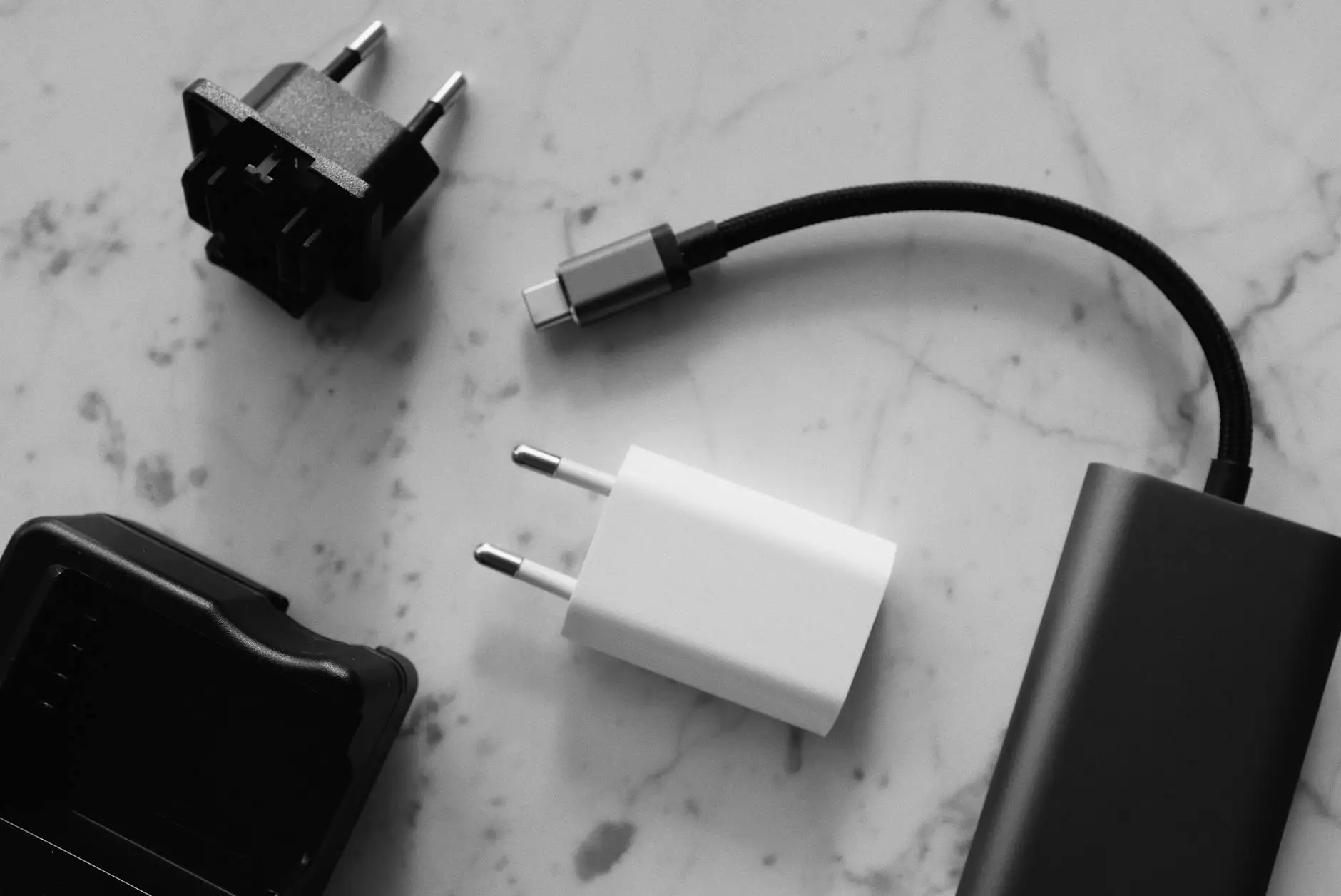 The Perfect Power Bank Companion for Your Devices
Welcome to iTravel Apple Authorized Reseller, your go-to destination for all your Apple product needs. We are thrilled to introduce you to our latest product: the EP29-WH 20000mAh PD+QC Power Bank in 22.5W White. With its sleek design and exceptional performance, this power bank is the perfect companion for your devices.
High-Quality Power, Fast Charging
When it comes to charging your devices on the go, you need a power bank that delivers fast and reliable performance. The EP29-WH power bank is equipped with a massive 20000mAh capacity, ensuring that you have enough power to keep your devices charged throughout the day. Whether you're on a business trip, traveling, or simply out and about, this power bank has got you covered.
With its Power Delivery (PD) and Quick Charge (QC) technologies, this power bank is capable of charging your devices at an incredible speed. Say goodbye to long charging times and hello to quick power-ups. Whether you have an iPhone, iPad, MacBook, or any other compatible device, the EP29-WH power bank delivers the optimal charging experience.
Sleek Design, Portable Convenience
We understand the importance of both style and convenience when it comes to portable power. That's why the EP29-WH power bank is designed with a sleek and modern aesthetic, complementing the elegance of your Apple devices. Its slim profile and lightweight construction make it easy to carry in your bag or pocket, ensuring you have power whenever and wherever you need it.
Smart Charging, Intelligent Protection
Your device's safety is our top priority. The EP29-WH power bank incorporates advanced safety features to prevent overcharging, overheating, and short circuits. With its intelligent protection system, you can charge your devices with peace of mind, knowing that they are well-protected.
Universal Compatibility
Don't worry about compatibility issues. The EP29-WH power bank works seamlessly with a wide range of devices, including iPhones, iPads, MacBooks, Android smartphones, tablets, and more. Its versatile nature makes it the perfect power bank to have in your tech arsenal.
Shop Now and Experience Unparalleled Power
Ready to take your charging game to the next level? Look no further than iTravel Apple Authorized Reseller. We offer the EP29-WH 20000mAh PD+QC Power Bank in 22.5W White at competitive prices. Shop now and experience unparalleled power and convenience for your devices. Whether you're a frequent traveler, a busy professional, or a gadget enthusiast, this power bank is a must-have accessory. Don't miss out on this incredible opportunity to enhance your charging experience.
Contact Us
If you have any questions or need assistance, our dedicated customer support team is here to help. Feel free to reach out to us via phone or email. We are committed to providing you with excellent service and ensuring your complete satisfaction.
Conclusion
In conclusion, the EP29-WH 20000mAh PD+QC Power Bank in 22.5W White from iTravel Apple Authorized Reseller offers the perfect blend of style, functionality, and convenience. With its high-quality power, fast charging capabilities, sleek design, and intelligent protection, it is the ultimate power bank for your Apple devices and more. Shop now and elevate your charging experience to new heights. Trust iTravel Apple Authorized Reseller for all your Apple product needs and enjoy exceptional quality and service.