Samsung Galaxy Tab S8 Plus (X800) - Explore the Next Level of Technology
Oct 21, 2021
Apple Accessories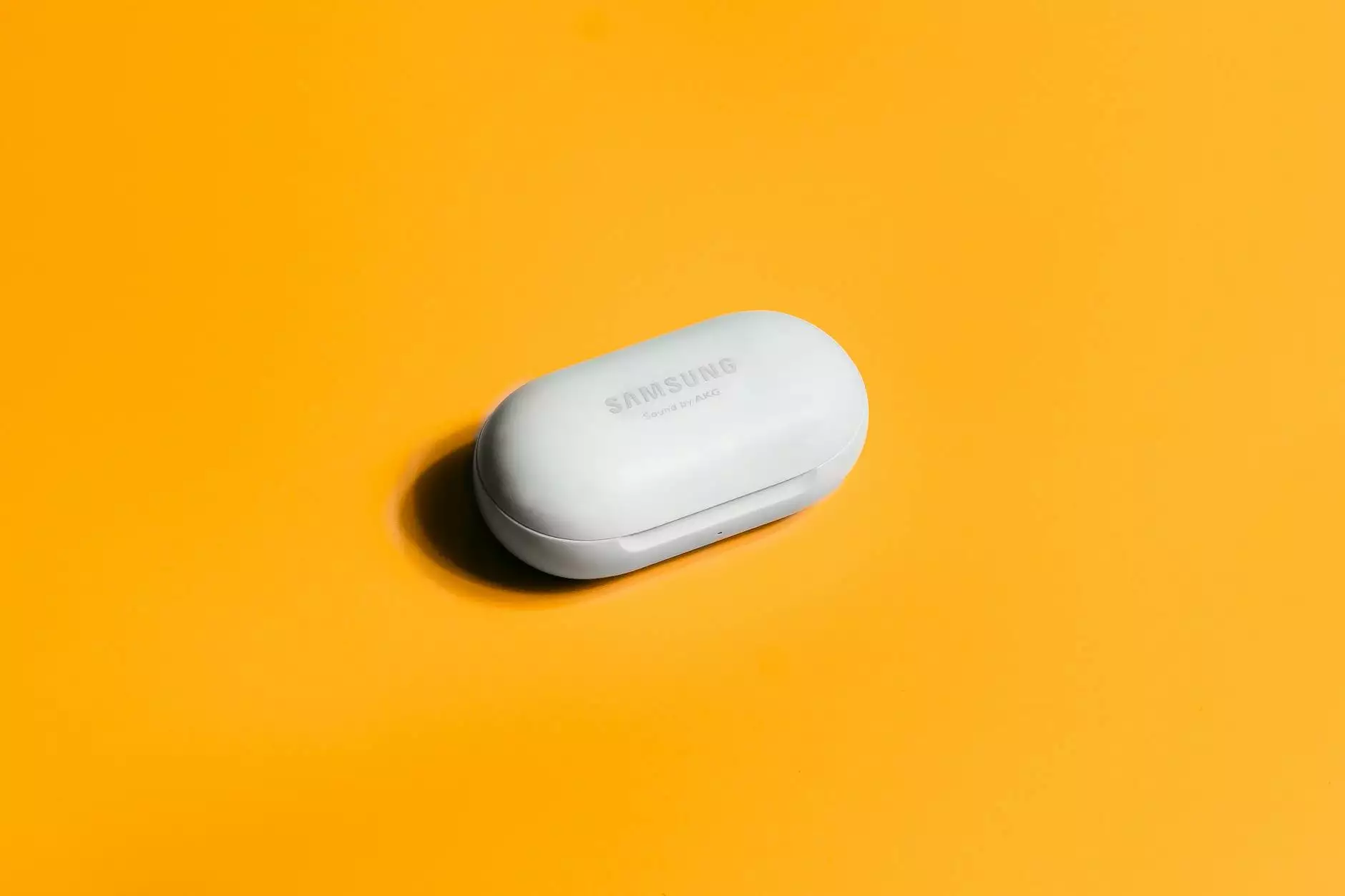 At iTravel Apple Authorized Reseller, we are excited to present the Samsung Galaxy Tab S8 Plus (X800) - a cutting-edge tablet that combines power, functionality, and style. With its exceptional features and stunning design, the Galaxy Tab S8 Plus is a true game-changer in the world of tablets.
Unmatched Performance and Power
Powered by the latest cutting-edge technology, the Galaxy Tab S8 Plus delivers unmatched performance and power. Its advanced Octa-core processor ensures lightning-fast speed and responsiveness, allowing you to effortlessly multitask, stream videos, play graphics-intensive games, and more. With up to 12GB of RAM, you can expect seamless performance even when running multiple applications simultaneously.
Immersive Visual Experience
The Samsung Galaxy Tab S8 Plus features a stunning 12.4-inch Super AMOLED display that brings your content to life with vibrant colors and sharp details. Whether you're watching movies, playing games, or browsing your favorite websites, every image will appear stunningly crisp and immersive. The tablet's slim bezels maximize the display area, providing an edge-to-edge visual experience like no other.
Ultra-Fast 5G Connectivity
Stay connected at lightning-fast speeds with the Galaxy Tab S8 Plus's 5G connectivity. Whether you're at home, in the office, or on the go, you can enjoy seamless browsing, streaming, and downloading with speeds that rival even the fastest Wi-Fi connections. Say goodbye to buffering and lag, and embrace a truly connected experience.
Advanced Camera System
Capture stunning photos and videos with the Galaxy Tab S8 Plus's advanced camera system. The tablet is equipped with a high-resolution rear camera that allows you to take professional-quality shots with ease. Whether you're capturing breathtaking landscapes or photographing special moments with loved ones, the Galaxy Tab S8 Plus ensures exceptional image quality.
Enhanced Productivity
The Samsung Galaxy Tab S8 Plus is not just a tablet for entertainment; it's also a powerful tool for productivity. With the included S Pen, you can take notes, sketch, and navigate the tablet with precision. The tablet's multi-window feature enables you to effortlessly multitask, allowing you to work on documents while staying connected to your favorite social media apps.
3-in-1 Multifunctional Hybrid Case - Rose Gold
Add a touch of elegance and protection to your Galaxy Tab S8 Plus with our 3-in-1 multifunctional hybrid case in rose gold. This case provides ultimate protection for your tablet, safeguarding it against scratches, bumps, and accidental drops. Its sleek design enhances the tablet's aesthetics, allowing you to showcase your style while keeping your device safe.
Shop with Confidence
At iTravel Apple Authorized Reseller, we understand the importance of customer satisfaction. When you purchase the Samsung Galaxy Tab S8 Plus from us, you can shop with confidence knowing that you're getting a genuine product backed by our excellent customer service. We offer competitive prices, fast shipping, and hassle-free returns, ensuring your shopping experience is nothing short of exceptional.
Experience the Future Today
Upgrade to the Samsung Galaxy Tab S8 Plus and experience the future of tablets. With its unmatched performance, immersive visual experience, advanced camera system, and enhanced productivity features, the Galaxy Tab S8 Plus is the ultimate companion for work, play, and everything in between. Visit iTravel Apple Authorized Reseller today and take your tablet experience to new heights.