Samsung Galaxy S21 Ultra Privacy Tempered Glass Screen Protector
Jul 2, 2023
Protective Case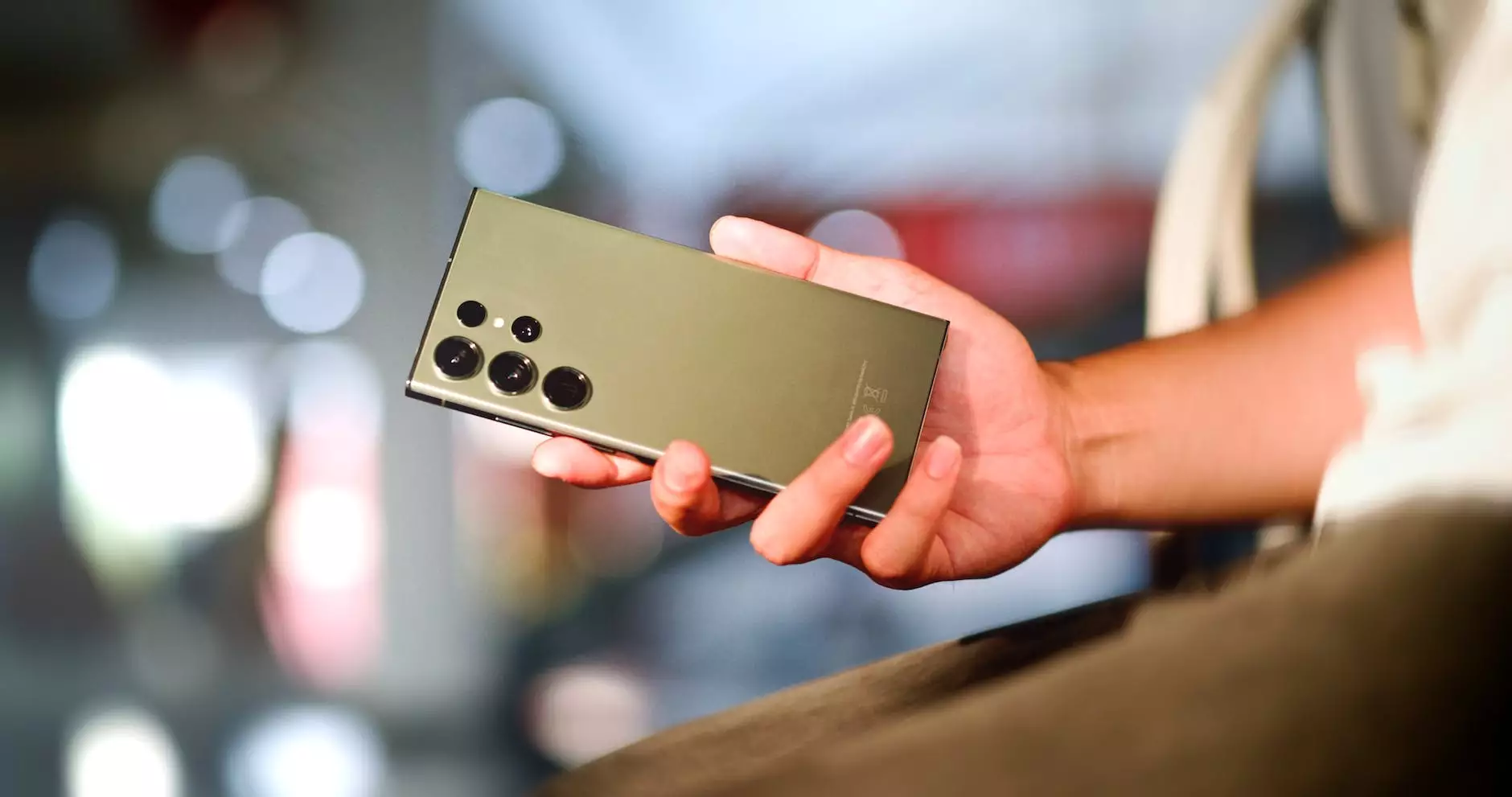 Protect Your Privacy and Display with Our Premium Tempered Glass Screen Protector
Welcome to iTravel Apple Authorized Reseller, your ultimate destination for high-quality accessories for your Samsung Galaxy S21 Ultra. Introducing our Privacy Tempered Glass Screen Protector, designed specifically to protect your privacy and ensure a flawless, secure experience with your device.
Why Choose Our Privacy Tempered Glass Screen Protector?
At iTravel Apple Authorized Reseller, we understand the importance of both privacy and protecting your device's display. Our Privacy Tempered Glass Screen Protector offers a comprehensive solution that combines advanced privacy filter technology with the durability of tempered glass.
Here's why our screen protector stands out:
Advanced Privacy Filter: Our screen protector utilizes a state-of-the-art privacy filter that limits the viewing angle to 30 degrees. This ensures that your sensitive information remains visible only to you, protecting your privacy in public spaces.
Crystal Clear Display: Despite the privacy features, our screen protector does not compromise on clarity. Enjoy your Samsung Galaxy S21 Ultra's stunning display without sacrificing image quality or brightness.
Ultra-Thin and Responsive: With a thickness of only 0.33mm, our screen protector maintains the slim profile of your device while providing optimal touch sensitivity and precise responsiveness.
9H Hardness: The tempered glass construction provides superior protection against scratches, impacts, and daily wear and tear. Keep your device's screen looking brand new, even with regular use.
Bubble-Free Installation: Our screen protector is easy to install, thanks to the included installation kit and detailed instructions. Say goodbye to annoying bubbles and uneven application.
Oleophobic Coating: The oleophobic coating on our screen protector prevents fingerprints, smudges, and other unwanted marks, making it easy to clean and maintain a pristine display.
Shop with Confidence at iTravel Apple Authorized Reseller
As an Apple Authorized Reseller, we take pride in offering only genuine, high-quality products. When you choose our Privacy Tempered Glass Screen Protector, you can trust that you're getting an authentic accessory that meets the highest standards of quality and compatibility.
Here's why iTravel Apple Authorized Reseller is your go-to source:
Wide Selection: Discover a wide range of Apple accessories, including screen protectors, cases, chargers, and more. We strive to meet all your needs in one place.
Competitive Prices: At iTravel, we believe that essential accessories should be affordable. Shop with confidence, knowing that you're receiving the best value for your money.
Fast Shipping: We understand the excitement of a new purchase. That's why we offer fast and reliable shipping to ensure you receive your order promptly.
Excellent Customer Service: Our dedicated team is here to assist you every step of the way. If you have any questions or concerns, don't hesitate to reach out to us.
Satisfaction Guarantee: We stand behind the quality of our products. If you're not completely satisfied with your purchase, we offer a hassle-free return policy.
Secure Your Samsung Galaxy S21 Ultra Today
Don't compromise your privacy and display protection. Order our Privacy Tempered Glass Screen Protector now and safeguard your Samsung Galaxy S21 Ultra against prying eyes and potential damage. Experience peace of mind while enjoying your device's cutting-edge features.
Shop at iTravel Apple Authorized Reseller today and benefit from our unbeatable prices, genuine products, and exceptional customer service. Protect your investment with the best accessories available.