Samsung Galaxy J7 2018 Hybrid Brushed Kickstand Case Cover
Aug 17, 2019
Protective Case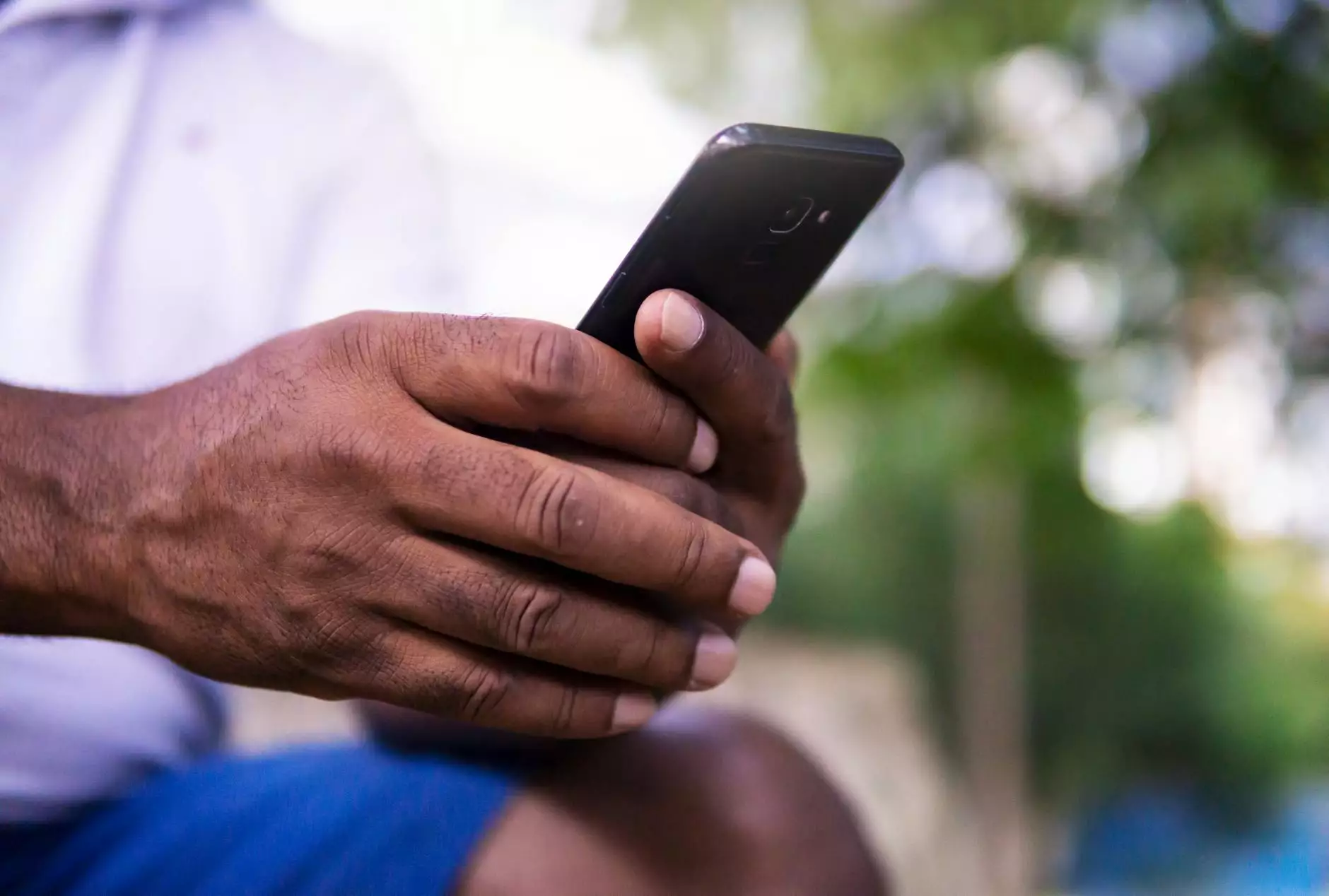 Enhance Your Samsung Galaxy J7 2018 Experience with the Perfect Case Cover
At iTravel, your go-to Apple Authorized Reseller, we pride ourselves in offering top-quality accessories that perfectly complement your devices. Our collection of Samsung Galaxy J7 2018 hybrid brushed kickstand case covers is no exception. Designed with both style and functionality in mind, our cases are the ideal choice for discerning smartphone users.
Durable Protection for Your Samsung Galaxy J7 2018
Your smartphone is not just a device; it's an investment. That's why it's crucial to protect it from any potential scratches, drops, or accidents. Our hybrid brushed kickstand case cover provides unparalleled protection for your Samsung Galaxy J7 2018. Crafted from high-quality materials, this case offers durable and robust defense against everyday wear and tear.
Featuring a dual-layer design, this case combines a tough outer shell with a soft inner lining to absorb shocks and impact. With precision cutouts, you have easy access to all the ports, buttons, and features of your device without compromising on protection. The raised edges around the screen ensure added safeguarding, preventing direct contact with surfaces and minimizing the risk of cracks or scratches.
Stylish Design with a Functional Kickstand
Why settle for just protection when you can have both style and functionality? Our hybrid brushed kickstand case cover offers a sleek and modern design that adds a touch of elegance to your Samsung Galaxy J7 2018. With its slim profile and brushed finish, it exudes sophistication while maintaining a comfortable grip.
One of the standout features of this case is the built-in kickstand, which allows you to enjoy hands-free viewing of your favorite content. Whether you're binge-watching your favorite series, making video calls, or following a recipe in the kitchen, the kickstand provides a convenient and stable solution.
Why Choose iTravel Apple Authorized Reseller
When it comes to purchasing accessories for your beloved devices, it's essential to choose a reliable and trustworthy source. As an Apple Authorized Reseller, iTravel has established a strong reputation for providing only genuine products and exceptional customer service.
By choosing us, you not only gain access to a wide range of high-quality accessories but also benefit from our expert knowledge and personalized recommendations. We are passionate about technology and are dedicated to ensuring that our customers find the perfect solution for their specific needs.
Explore Our Range of eCommerce & Shopping Products
At iTravel, we understand that our customers have varied interests and preferences. That's why we offer a diverse collection of products in the eCommerce & Shopping category. From cases and covers to chargers and cables, we have everything you need to enhance your user experience.
Our meticulous curation process ensures that we only offer products that meet our stringent quality standards. We constantly stay updated with the latest trends and technological advancements, ensuring that you get access to the best accessories available on the market.
In Conclusion
Give your Samsung Galaxy J7 2018 the protection it deserves with our hybrid brushed kickstand case cover. Designed to offer durability, style, and functionality, this case is the ultimate choice for smartphone enthusiasts. As an Apple Authorized Reseller, iTravel is committed to providing you with genuine products and exceptional customer service.
Explore our wide range of eCommerce & Shopping products and embark on a journey of enhancing your device's capabilities. Shop with confidence at iTravel, where quality meets innovation.