Apple iPad Pro 12.9 Rotary Case Cover - Dream Wireless
Jun 6, 2023
Protective Case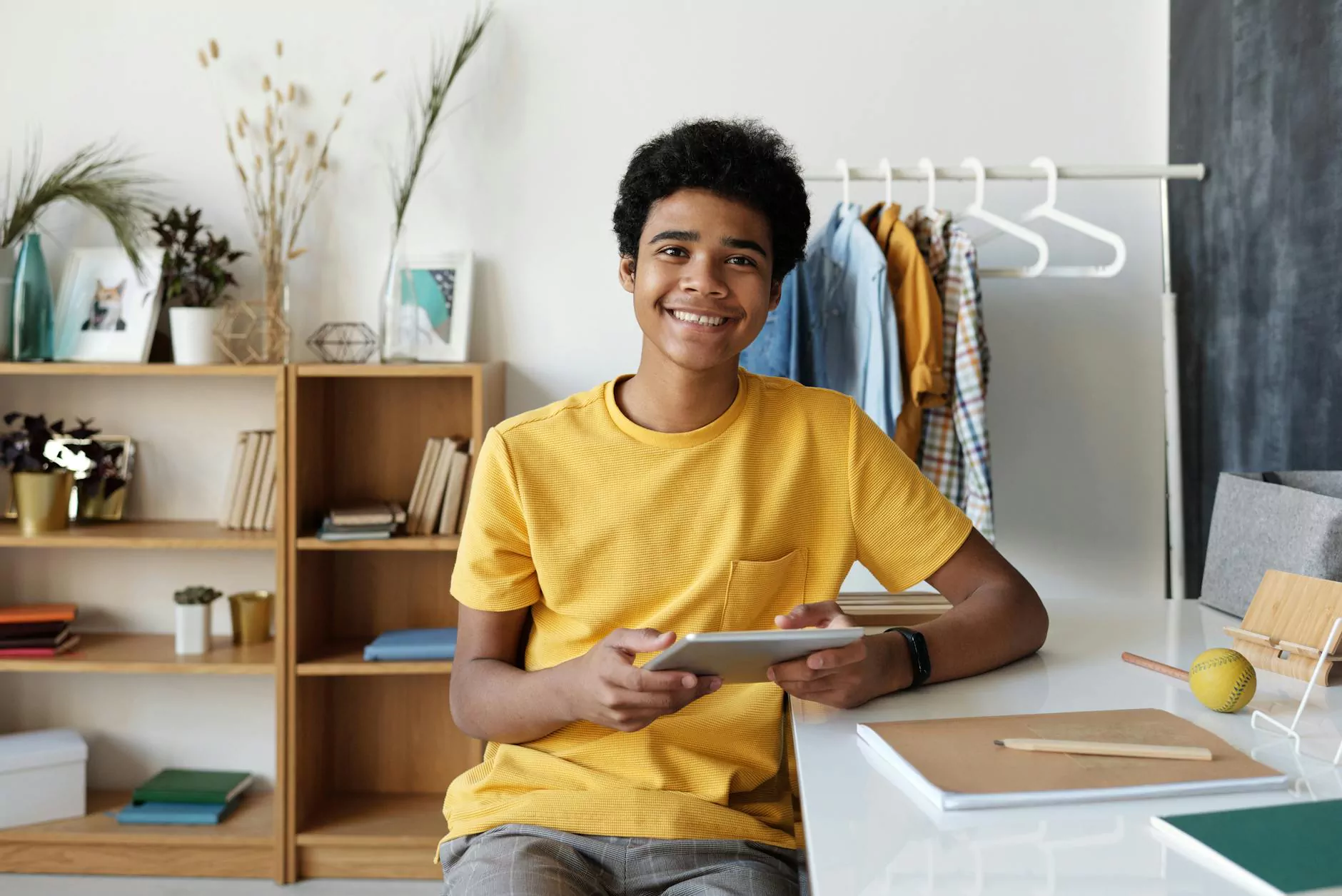 Protect Your iPad Pro in Style with Dream Wireless
Looking for the perfect case cover for your Apple iPad Pro 12.9? Look no further! At iTravel - the leading Apple Authorized Reseller in the eCommerce & Shopping category, we offer a wide range of high-quality rotary case covers to meet your needs.
Durable and Stylish Design
Our Dream Wireless cover is specifically designed to fit your iPad Pro 12.9, providing optimal protection without compromising on style. Crafted with precision, this rotary case cover offers a perfect fit, ensuring full access to all ports and buttons.
Made from durable materials, our Dream Wireless case cover offers superior protection against scratches, dust, and everyday wear and tear, keeping your iPad Pro pristine for longer.
360-Degree Rotation for Convenient Usage
One of the standout features of our Dream Wireless case cover is its 360-degree rotation capability. With this innovative design, you can effortlessly rotate your iPad Pro to any desired angle, whether you're watching videos, video conferencing, or typing emails.
The convenient rotation feature allows you to easily switch between portrait and landscape modes, enhancing your user experience and providing maximum flexibility.
Auto Sleep/Wake Function
Our Dream Wireless case cover is equipped with an auto sleep/wake function, which means your iPad Pro will automatically wake up when you open the cover and enter sleep mode when you close it. This feature helps to conserve battery life and ensures your iPad Pro is always ready for use.
Secure Magnetic Closure
Worried about your case cover accidentally opening and exposing your iPad Pro to potential damage? Fear not! The Dream Wireless case cover comes with a secure magnetic closure, keeping your iPad Pro securely locked in place when not in use.
Available in Vibrant Colors
We understand the importance of personal style. That's why our Dream Wireless case cover is available in a range of vibrant colors to suit your preference. Whether you prefer classic black, elegant gray, or vibrant red, we have the perfect color to match your iPad Pro and reflect your unique personality.
Order Your Dream Wireless Case Cover Today
Don't compromise on the protection and style of your iPad Pro 12.9. Order your Dream Wireless rotary case cover from iTravel, the leading Apple Authorized Reseller in the eCommerce & Shopping category.
Explore our wide selection of high-quality case covers and choose the perfect one that complements your iPad Pro and meets your needs. With our fast and reliable shipping, you'll have your Dream Wireless case cover in no time!
Protect your investment and enhance your iPad Pro experience with Dream Wireless - the ultimate Rotary Case Cover for Apple iPad Pro 12.9!