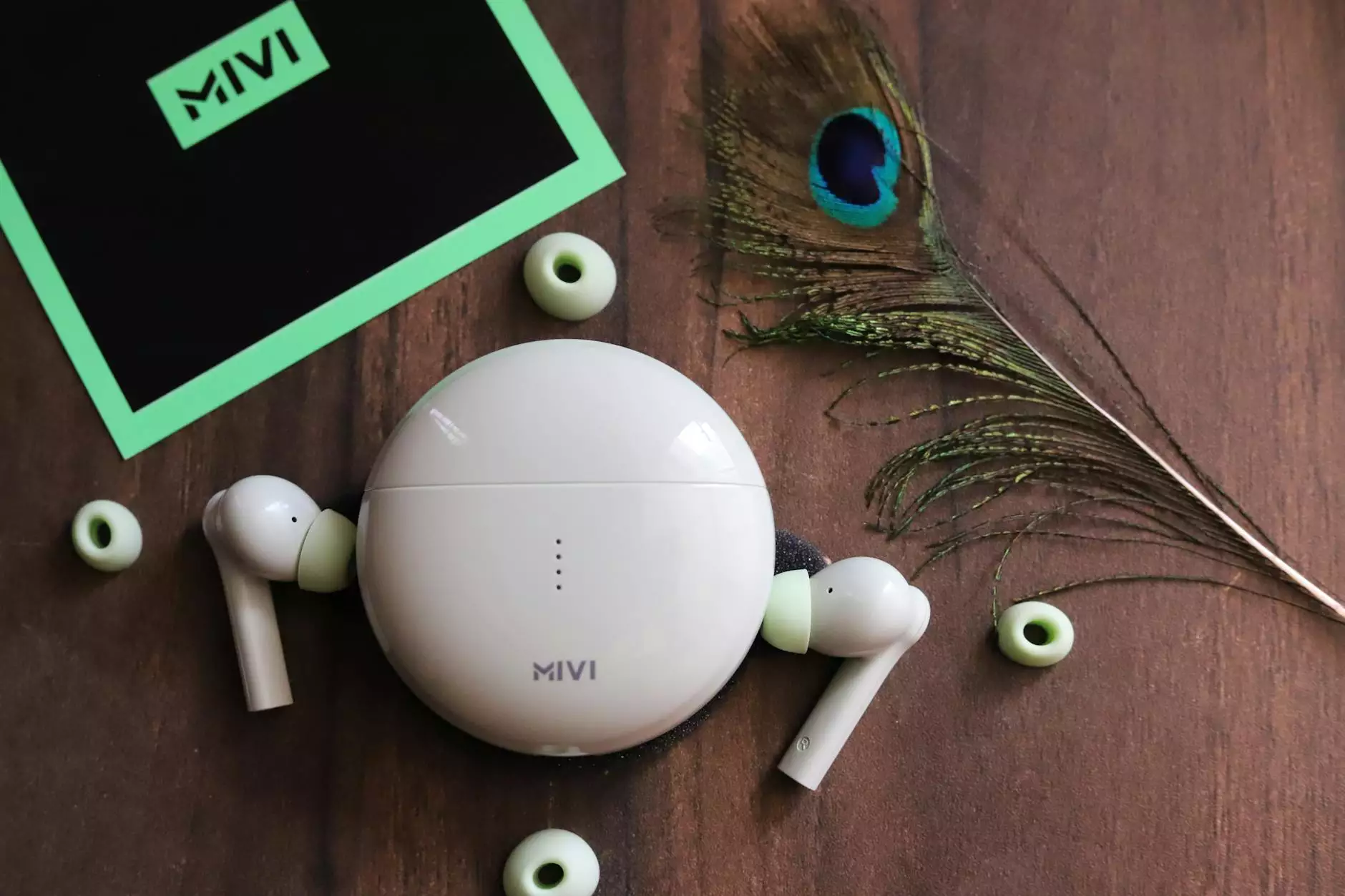 Introduction
Welcome to iTravel Apple Authorized Reseller, your premier destination for all things Apple. As part of our commitment to providing you with the best accessories the Apple ecosystem has to offer, we are excited to present the Apple AirPods – Dream Wireless.
Unleash Your Audio Experience
The Apple AirPods – Dream Wireless represents a revolutionary advancement in the world of wireless earphones. Designed to complement your active lifestyle and enhance your audio experience, these sleek and stylish earbuds deliver unrivaled sound quality and seamless connectivity.
Key Features
Let's dive into the key features that make the Apple AirPods – Dream Wireless the perfect companion for your music, calls, and more:
1. Superior Sound Quality
Experience audio like never before with the AirPods' custom-designed high-excursion drivers that deliver powerful bass, crisp mids, and clear highs. Whether you're listening to music, watching movies, or taking calls, the exceptional sound quality will immerse you in an unparalleled audio experience.
2. Seamless Connectivity
Gone are the days of tangled wires and complicated pairing procedures. The Apple AirPods – Dream Wireless offers effortless connectivity to your Apple devices through Bluetooth technology. With the H1 chip, simply open the charging case, and the AirPods will instantly connect to your iPhone, iPad, Apple Watch, or Mac. It's that easy.
3. Intelligent Assistant Integration
Interact with your favorite virtual assistant hands-free using the Siri integration in AirPods. With just a double-tap or a simple "Hey Siri" command, you can control music playback, make calls, receive notifications, and much more, all without reaching for your device.
4. All-Day Battery Life
The AirPods' charging case provides multiple charges, ensuring that you can enjoy your favorite music, podcasts, or calls all day long. With up to 5 hours of listening time and additional charges in the case, your AirPods will always be ready to accompany you on the go.
5. Comfort and Style
The Apple AirPods – Dream Wireless are not just technologically advanced, but they also boast a sleek, minimalist design. With their lightweight construction and customizable fit, the AirPods provide exceptional comfort even during extended wear. They effortlessly blend style with functionality, making you look good while enjoying your favorite audio content.
Specifications
Here are the detailed specifications of the Apple AirPods – Dream Wireless:
General
Model: Apple AirPods – Dream Wireless
Category: True Wireless Earbuds
Compatibility: iPhone, iPad, Apple Watch, Mac
Color Options: White
Weight: 4 grams (each earbud)
Connectivity
Wireless Technology: Bluetooth 5.0
Bluetooth Profiles: H1 chip, AAC
Range: Up to 10 meters
Battery
Listening Time: Up to 5 hours (on a single charge)
Additional Charges: Multiple charges with the charging case
Charging Interface: Lightning connector
Customer Reviews
Don't just take our word for it – here's what some of our satisfied customers have to say about the Apple AirPods - Dream Wireless:
"The sound quality of the AirPods is amazing. I can't believe how clear and immersive the audio experience is. It's like having a personal concert in my ears!" - Jennifer
"I've tried several wireless earphones, but nothing compares to the seamless connectivity and convenience of the AirPods. They seamlessly connect to my Apple devices, and Siri integration is a game-changer." - Michael
Order Your AirPods Today
Ready to upgrade your audio experience? Place your order for the Apple AirPods – Dream Wireless today at iTravel Apple Authorized Reseller. With our competitive pricing, prompt shipping, and phenomenal customer service, you can start enjoying high-quality audio and exceptional convenience sooner than you think.
Experience the future of wireless earphones with the Apple AirPods – Dream Wireless. Unlock the full potential of your Apple devices and immerse yourself in an extraordinary audio journey. Don't wait, order your AirPods now!
About iTravel Apple Authorized Reseller
iTravel Apple Authorized Reseller is a leading eCommerce & Shopping platform focused on providing Apple enthusiasts with the latest and most innovative Apple products and accessories. With our commitment to exceptional customer service and a vast range of premium products, we strive to enhance your Apple experience. Visit our website today to explore our full product lineup and discover why iTravel Apple Authorized Reseller is the ultimate destination for all your Apple needs.